About us
Since 2002, the L&D professionals of the world's top organisations have trusted us to inform, inspire and entertain their managers and leaders. We do things differently and always have done. We don't just want to inspire you, we want you to have fun too.
2001
Brendan Barns dreams of reinventing the business conference. He is on a one-man mission to banish boring PowerPoint presentations, stewed coffee and stale biscuits. Instead, he hopes to inspire the next generation of business leaders. Many told Brendan it wouldn't work. He features in the FT Weekend magazine, in which writer John-Paul Flintoff worries, "that Barns might lose his home in a cause that is, to say the least, rather odd. (Why would anybody with a revolutionary cast of mind turn his attention to conferences?)"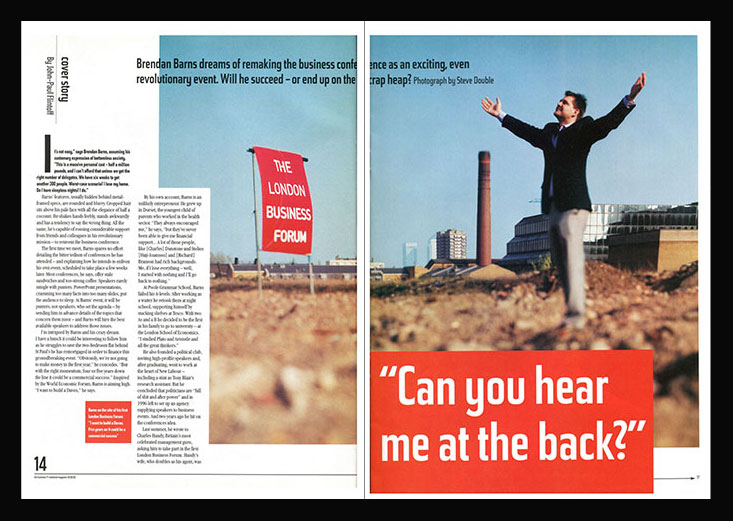 2002
London Business Forum is born. The first event brings together leading thinkers and business greats, including Charles Handy CBE, Sir Ken Robinson, Sir Tim Waterstone, Yo! Sushi founder Simon Woodroffe, and British Airways' Larry Hochman. This is no ordinary business conference… Steve McDermott makes his entrance lying in bed, asking why we call it an alarm clock instead of an opportunity clock. Charles Handy turns to graffiti to share his insights. And Miha Pogačnik and the Slovenian Symphony Orchestra inspire creative thinking with music.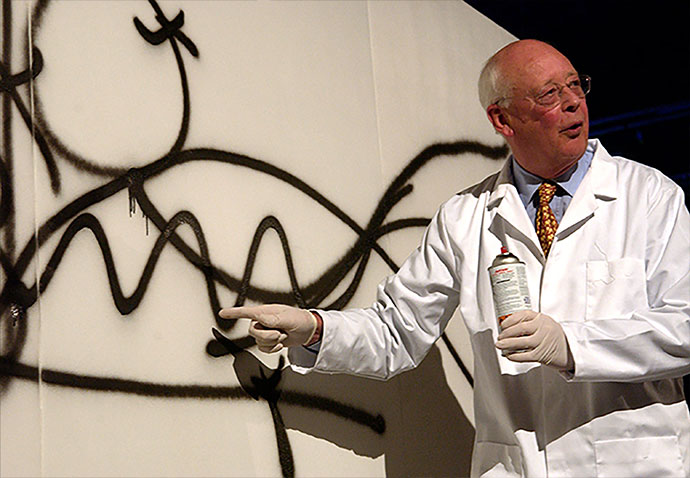 2005
In a blur of disco lights, 'The Eye of the Tiger' thunders over a giant sound system as two business heavyweights cloaked in silk capes enter a boxing ring. Tom Peters and Professor Richard Scase launch London Business Forum's 2005 programme exploring 'The Fight for Competitive Advantage' that organisations face. A business event packing a serious punch.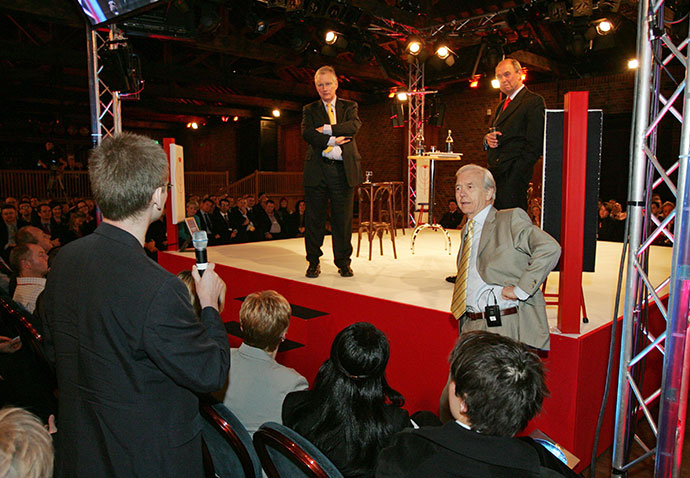 2008
Despite global recession, 2008 proves to be a bit of a vintage year for London Business Forum. Its headquarters move from One Pudding Lane to Bartholomew Close, overlooked by the beautiful St Bartholomew the Great. As well as Sir Richard Branson, other speakers include marketing legend Philip Kotler, Apple cofounder Steve Wozniak, Professor Lynda Gratton, Sir Gerry Robinson, Sir Bob Geldof and Malcolm Gladwell. In conclusion to the 2007-2008 season, an LBF hero – a member of the audience called Richard – was born as The Passing Zone juggled sickles inches from his face while balancing a spinning ball on his head and two plates in either hand.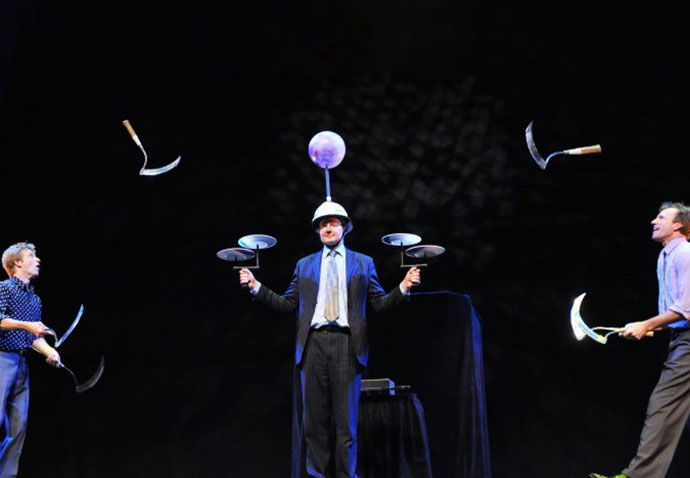 2013
London Business Forum's reputation is thriving. Known for events that are both informative and quirky, audience members enter the auditoria with an excitable energy, always expecting the unexpected. Better yet, with more clients than ever, networking opportunities are rife. London Business Forum events are now a place to meet people from completely different organisations and industries.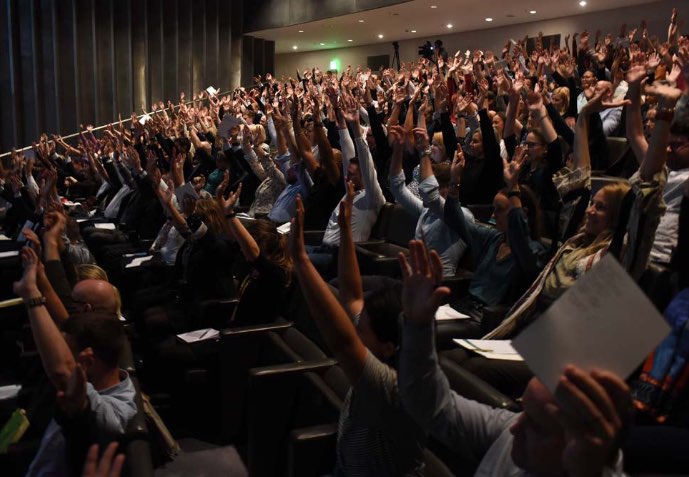 2015
Sir Richard Branson takes to the London Business Forum stage. His charm is undeniable. Jeff Grout is the chosen interviewer, he keeps his cool and asks this business titan some challenging questions. Despite the scale of Central Hall Westminster, its an intimate fireside chat where Branson is open, sincere and honest.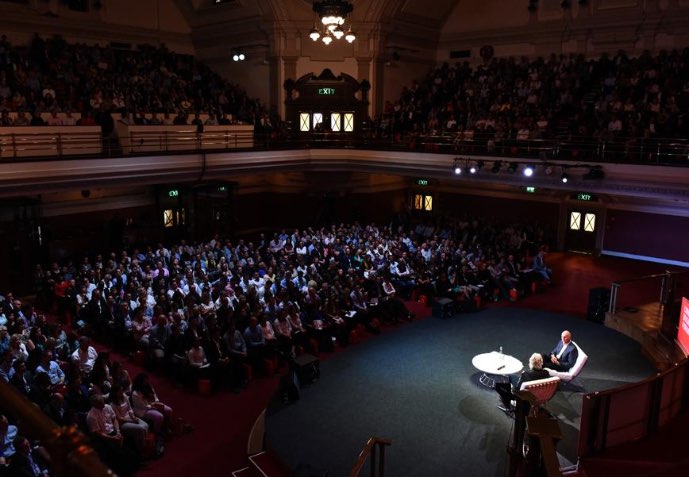 2017
What a year of speakers: Herminia Ibarra, Susan Cain, Michel Roux Jr, Ross Brawn and the one and only... Ken Blanchard. Yes, Ken Blanchard (who had just celebrated his 78th birthday) travels across the pond to deliver one of the most captivating events ever seen. Ken receives a standing ovation lasting for 2 minutes and 15 seconds.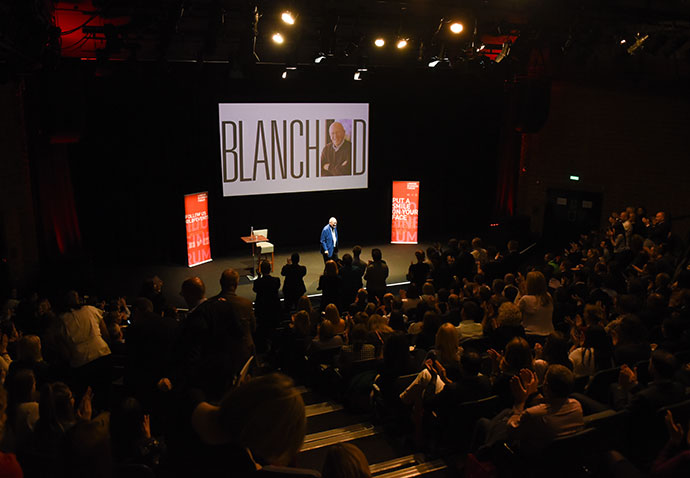 2018
London Business Forum continue to prove that business events don't have to be boring. At an event all about the functioning of the brain, Derek Paravicini is given a piano and a stage. Derek grew up blind and with severe autism, yet at age 7 he played it first concert and, two years later, played the Barbican Hall. What a way to showcase the incredible power of the human brain (you can watch Derek perform via his YouTube channel).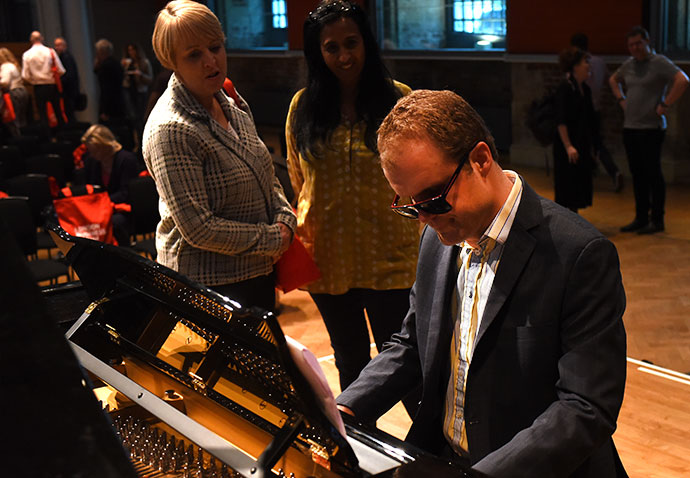 2019
Always close to the action, London Business Forum have a contact book like no other and are able to bring together the leaders of Silicon Valley. It's humbling to hear that even the former CEO of Google, Eric Schmidt, needs help from time to time at this event reflecting on his coach, Bill Campbell. In fact, it's conversations like this that remind us that leaders are human and the key to success is not doing everything, but knowing how to draw on the resources around you.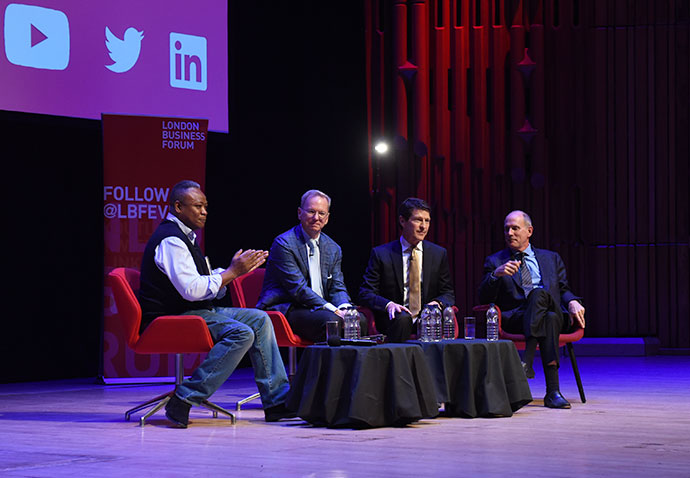 2020
Entering into the new decade with the usual optimism, the first events of the year are held at The British Museum, The Wellcome Collection and The Southbank Centre. We're lucky enough to play host to Marshall Goldsmith, Sophie Devonshire and Steve Peters. Our last in-person events take place at the beginning of March with Linda Moir and Paralympic swimmer Marc Woods. Then everything changes... the Coronavirus Pandemic and subsequent lockdowns hit the events industry hard. The team get to work reinventing what we do for the sudden shift to home-working and virtual delivery. London Business Forum virtual events are born.
2021
London Business Forum events are now fully virtual! Zoom is the new platform and Brendan Barns is the broadcasting host. Guests attend from across the country and across the world. International speakers, including Margaret Heffernan, are abundant. Despite all the challenges of a pandemic, London Business Forum is still as inspiring, entertaining and thought-provoking as ever.