Membership
Cutting edge Thinking from over 250 world class speakers. Virtually or on demand.
How it works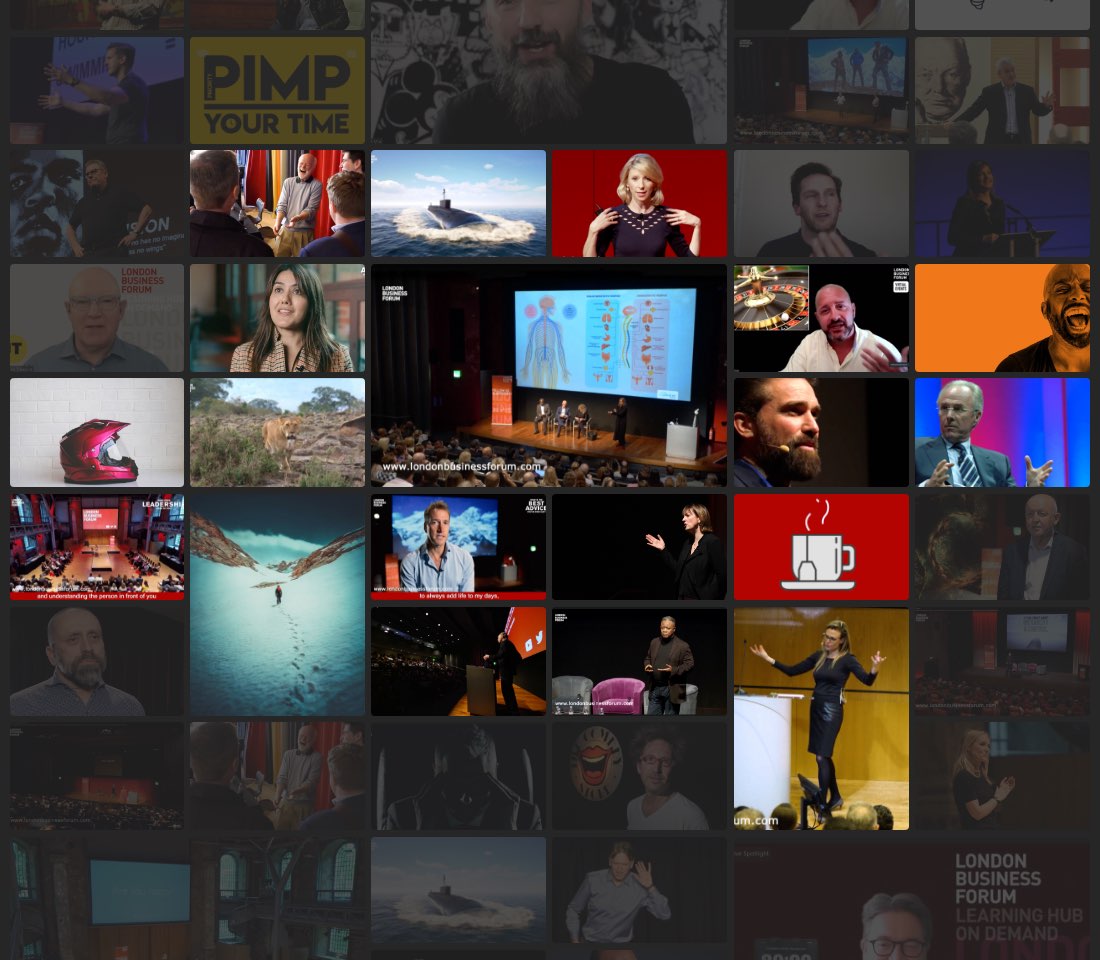 How it works
Sign up
Get in touch and we'll make sure you get the best level of membership for your requirements and your team.
Manage
Once we've shown you around your team dashboard, you will be able to book yourself and team members onto events and give them full access to the Learning Hub.
Benefit
Benefit from access to the world's top business thinkers through regular world class events and on-demand video and podcasts.
A few of our happy customers
Membership FAQ's
How do I purchase a Membership for my team?

To purchase a Membership with London Business Forum please email us at [email protected], call 020 7600 4222, or submit an enquiry using our contact form.
Are there different Membership levels?

Yes, the price per license decreases the more you have. For more information on the different levels available and our pricing structure, please email [email protected].
Can I trial Membership?

Yes, we offer a free trial. Please email [email protected] for details.
How many team members can I include in our Membership?

A Team Membership can be purchased for a minimum of 10 people. Corporate Memberships are for 20+ team members and the cost per team member decreases the more people you have under your Membership.
When will my Membership begin and end?

Your Membership will begin on the date it is purchased, unless agreed otherwise with London Business Forum. Memberships last one year and will expire one year from the date of purchase.
What is included in London Business Forum Membership?

Think of London Business Forum Membership as an annual investment in your people. Anyone you add to your team can attend any of our virtual events that take place during your valid Membership - there are typically 30 events a year to choose from! In addition, your team members can access the Learning Hub with over 500 hours of video footage from our back catalogue of events.
How will I know if and how my team are using the Membership?

As a Membership Owner, you'll be able to keep track of how your team are using London Business Forum. You'll have your own admin dashboard with access to bookings and analytics.
How do I cancel my Membership?

Your Membership will expire one year from the date of purchase (or a start date agreed with London Business Forum) unless you have confirmed you would like to renew. There are no partial refunds for unused Membership periods. If you have more questions then please email us at [email protected].
Are individual Memberships available?

London Business Forum events are designed as a great way to supplement a team or organisation's Learning and Development with lots of content to help managers upskill. We don't offer individual Memberships but please do get in touch as we're always keen to know who might enjoy London Business Forum. Email [email protected] with any queries.
I work for a global company, can my team members access London Business Forum from abroad?

Yes, we have clients who have team members based all over the world. As the name suggests, we are based in London and we use our local time for our virtual events. These might not always work for all time zones but events are recorded and content on our Learning Hub is available on demand.
There is just one event that I would like to attend. Can I do that without a Membership?

Our events are exclusively for our Members. However, you can email [email protected] with your request and we'll do our best to help.