Connect
How to inspire, influence and energise anyone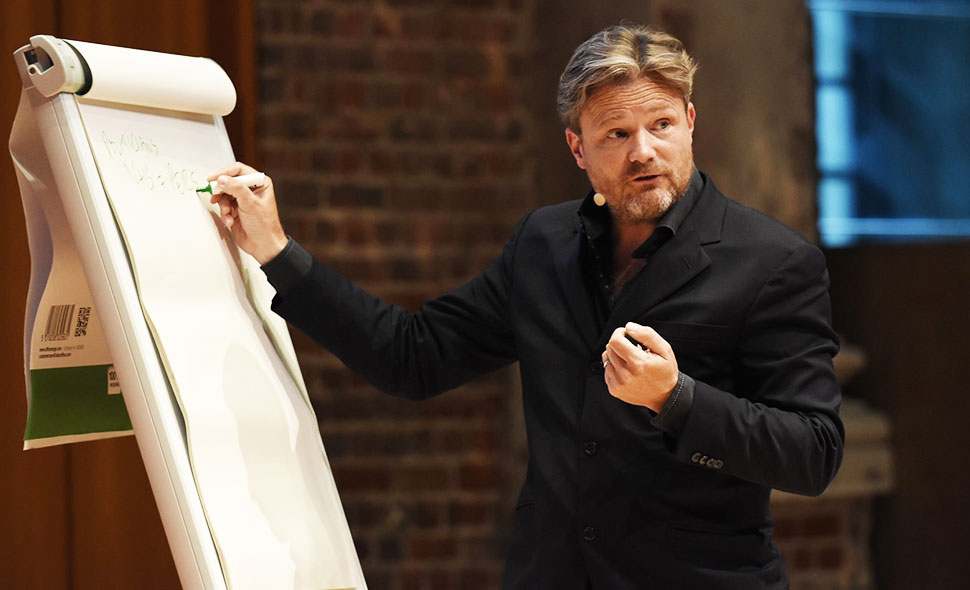 Simon Lancaster
How making connections will elevate your communication skills
Deliver more powerful presentations and sparkle when you speak
Increase your influence and engage others
Tuesday 13 June 2023 | 9:30 am
Zoom
1h 30mins
In order to fully participate in this virtual event, you will need a Zoom account, a webcam and microphone.
Make an enquiry Find out about membership
Communication
Influence
Leadership
Presentation skills
About Connect
Why do some people radiate energy when they speak while others fizzle out? What makes some colleagues so memorable whilst others are instantly forgettable?

One of the world's top speechwriters, Simon Lancaster, explains that the secret of brilliant communication is all down to making connections, connecting the personal to the universal, the past to the present, and the mundane to the meaningful; thereby bypassing logic and immediately accessing people's deepest instincts and emotions.
At this virtual event, Simon will blend cutting-edge neuroscience with ancient rhetoric and brain-training exercises to give you everything you need to become a brilliant communicator. Discover how to make immediate and indelible connections to inspire, influence and engage anyone, anywhere, anytime.
About Simon Lancaster
Simon Lancaster runs Bespoke, a speechwriting consultancy. He has written speeches for many top politicians as well as the CEOs of HSBC, Unilever and Intercontinental Hotels. He is the author of Speechwriting: The Expert Guide; Winning Minds: Secrets from the Language of Leadership and You Are Not Human: How Words Kill and Connect!: How to Inspire, Influence and Energise Anyone, Anywhere, Anytime.
Huge thanks for yesterday's session, I'm still buzzing from it and reflecting on how impactful it was for a virtual event.
Thank you. I really enjoyed the session, lots of really useful tips and Simon is an amazing speaker.
Thank you SO MUCH for a great session.  
Featured Book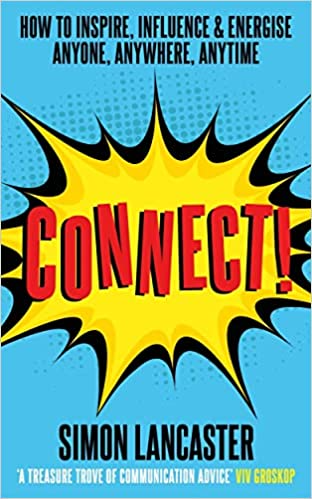 Guests will receive a complimentary copy of Connect! by Simon Lancaster, published by Heligo Books (RRP £14.99).