Fearless Leadership
Lessons in how failing can teach us to thrive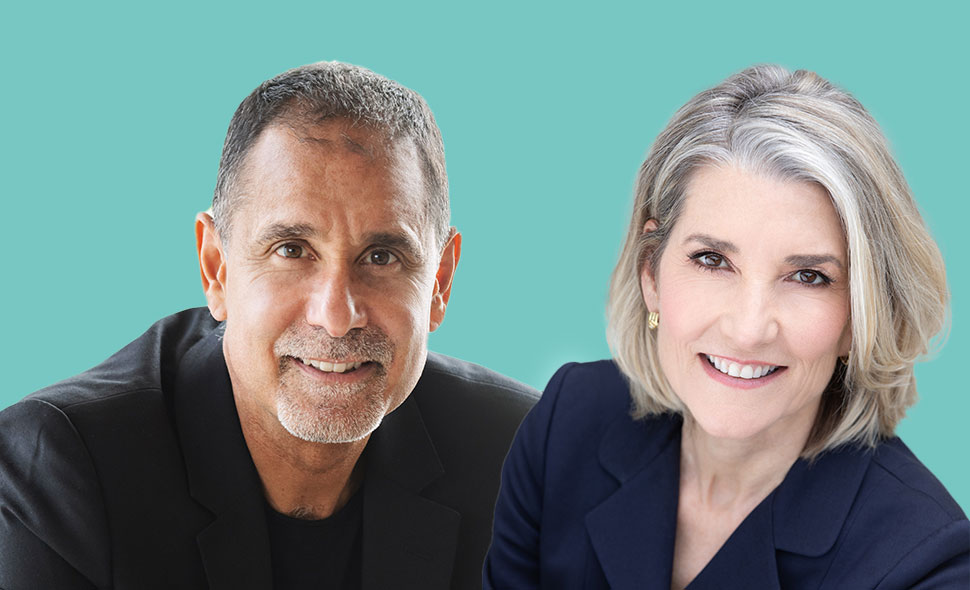 Amy Edmondson, Ben Renshaw
Create psychological safety
Understand the three failure archetypes
Reframe failures as beginnings rather than endings
Practise persistence, reflection and accountability
Tuesday 16 January 2024 | 1:30 pm
Zoom
1h 30mins
In order to fully participate in this virtual event, you will need a Zoom account, a webcam and microphone.
About Fearless Leadership
Award-winning Harvard professor Amy Edmondson draws on a lifetime of research into the science of 'psychological safety' to show that the most successful organisations are those in which you can fail openly, without your mistakes being held against you.
At this event, Amy Edmondson and leadership coach Ben Renshaw will reveal a framework for modern leaders that is purpose-led and resilient in the face of change. You will learn how to build psychological safety so that you and your team can innovate, adapt, and transform intelligent failures into organisational success.
For leaders in today's dynamic business world, this session is a must-attend event that will shine a light on the skills and knowledge needed to thrive.
About Amy Edmondson
Amy Edmondson is the Novartis Professor of Leadership and Management at Harvard Business School. Renowned for her world-leading research into the concept of psychological safety, Prof. Edmondson has been named by Thinkers50 as the most influential management thinker in the world. Her work has been covered by the Wall Street Journal, New York Times, Washington Post, Financial Times, Psychology Today and Harvard Business Review, and has been drawn upon by companies including Google, Pixar and Microsoft. Her latest book is Right Kind of Wrong: Why Learning to Fail can Teach us to Thrive.
About Ben Renshaw
Ben Renshaw believes that discovering and leading with purpose is the greatest opportunity in life. He is a speaker, coach, consultant and popular author of eight books including Purpose, Lead and his most recent, How To Be A CEO. Ben's innovative work with companies such as BT, Heathrow, Heinz, IHG, Sainsbury's and Unilever has brought him international acclaim. As a speaker and coach Ben inspires people to go beyond what they think is possible.
What if it is only by learning to fail that we can hope to succeed?
Featured Book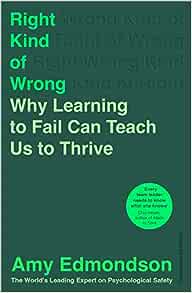 Guests will receive a complimentary copy of Right Kind of Wrong by Amy Edmondson, published by Cornerstone Press (RRP £22.00).
Featured Book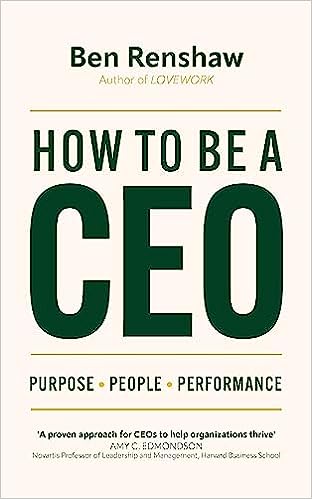 Guests will receive a complimentary copy of How To Be A CEO by Ben Renshaw, published by Nicholas Brealey (RRP £20.00).