Critical Leadership
How to lead through crises and change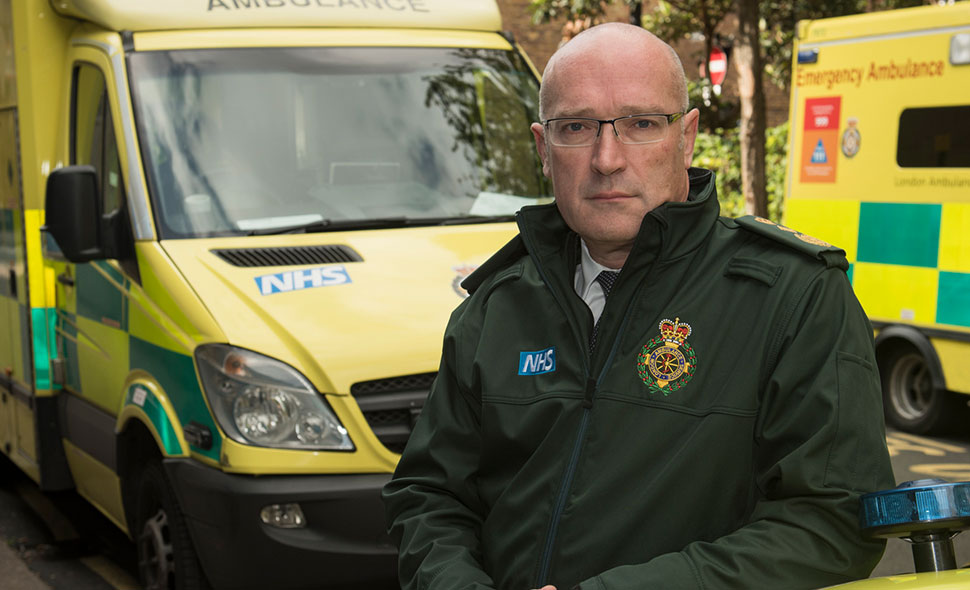 Garrett Emmerson
Learn how to focus on the most critical issues
How to effectively delegate and allocate resources under pressure
Why you need creative thinking in a crisis
Tuesday 22 February 2022 | 9:30 am
Zoom
1h 30mins
In order to fully participate in this virtual event, you will need a Zoom account, a webcam and microphone.
Make an enquiry Find out about membership
Creativity
Leadership
Resilience
About Critical Leadership
London Ambulance Service (LAS) is one of the busiest ambulance services in the world. In recent years it has responded to a series of terrorist attacks and COVID-19, probably Britain's biggest peacetime emergency.
At the helm of LAS during this period was Garrett Emmerson. Under his leadership unprecedented action was needed to increase capacity, save lives and protect the NHS. But how were decisions made under such intense pressure?
Join us for an inspirational story of critical leadership, teamwork and partnership on a massive scale, illustrating how an organisation faced up to seemingly impossible challenges.
About Garrett Emmerson
Garrett Emmerson is the former Chief Executive Officer of the London Ambulance Service (LAS) who led the Service through the COVID-19 pandemic. He draws on over thirty years of experience in the health and transport sectors, including running London's roads during the 2012 Olympics.
Huge thanks for yesterday's session, I'm still buzzing from it and reflecting on how impactful it was for a virtual event.